Director: Mr. Marvin Hawkins
Location: Bus Shop, Hwy 49 N, 196 M.K. Drive
Phone: 662-207-4716
Fax: 662-887-7051
E-mail: mhawkins@sunflower.k12.ms.us
The SCCSD Operations and Maintenance Department maintains the school district's facilities to ensure the comfort and safety of our students, staff, and visitors.
Our dedicated staff is responsible for managing buildings and grounds at two high schools, three middles schools, seven elementary schools, and academic achievement building, career & tech building and the administrative buildings. They are committed to providing an attractive, safe, and accessible learning environment.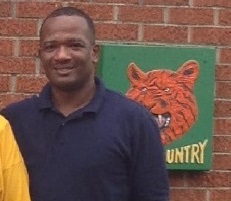 Department Members:
Mavin Hawkins – Director
Percy Carter - DHMS, AWJ, Drew Field, Admin
Ronnie Evans - Central Office, Admin Bldg.
Garland Moody - LES, RLMS
Walter Nolden - IES, Moorhead
Percy Watson - RCHS, RMS, ESE
Rosevelt Young - GHS, LES, CES, RLMS
Troy Wilson - RCES, RMS, RCHS